North Island Catering
Allen and Christine want to welcome you to North Island Catering.
Meet our executive staff. From left to right: Nathan Lacey-Head Chef, Allen Soboj-Proud Owner, Steve Schneider-GM/Bartender,Christine Soboj-Proud Owner/Baker.
North Island Catering was established in 1986. They have built their business throughout the years using family recipes as well as the culinary skills of their chefs. Over the years they have catered thousands of events, watched many happy brides walk down the aisle and basked in the excitement of every detail in each event they have catered. North Island catering was built on a simple platform, homemade dishes using fresh ingredients combined with outstanding customer service!
Whether its a birthday party for 25, a bridal shower for 50, a corporate event for 1000, or a wedding for 300, Chris and Allen will make sure they pay attention to every detail for each event.
North Island Catering is able to attend to every detail of your catered event! North Island offers their clients a range of services including: servers, alcohol packages, bartenders and homemade desserts!
We urge you to browse their website www.northislandcatering.com. If you have any questions, don't hesitate to contact Allen or Christine as they will be sure to reply in a timely manner!
Chef Nathan or Bartender Steve will be happy to answer any culinary questions or address your alcohol needs. Menu Bar Packages
Customized Venues
Our planner can assist you in creating the perfect environment for your event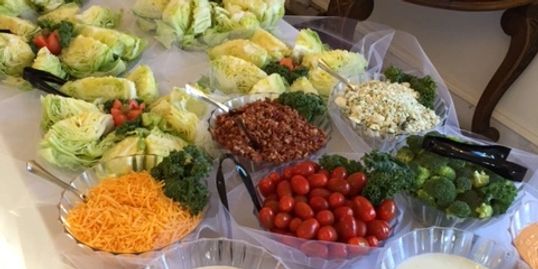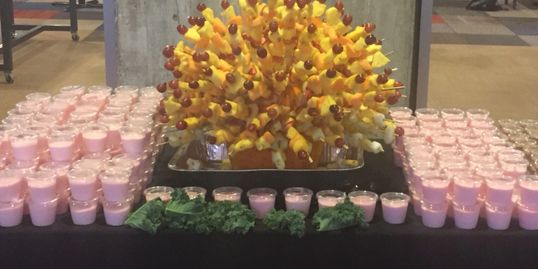 Fresh and Healthy Professionals in Detail
Gluten free, Vegan, and Vegetarian are always an option for Perfection and Satisfaction are always guaranteed!
your menu!
Weddings
Your wedding day is your day, and North Island Catering wants to have your dream come true. With their experience and expertise they will help you make your dream day a reality. As a full service caterer North Island Catering can provide delicious food and beverages that will wow your guests. Whether it is a backyard rustic setting with close family and friends or a full scale, seated, formal dinner for 300+ they are here to make sure your every wedding wish is fulfilled. Your guests will be pampered as they join you in the celebration. North Island Catering believes a successful wedding is one where not only the bride and groom are caught up in the magic of the moment, but the entire reception is dazzled by the ambience, intimacy, cuisine and experience of your special day.
The wedding planning staff from North Island Catering are experts in everything from wedding venue selection and booking to event planning, design, staffing and decor. They can handle all equipment rental including tables, chairs, flatware, glassware, audio systems, dance floors and special requests.
In house Executive Chef Nathan will offer you private tastings and a wealth of knowledge to create a custom menu that is unique to your wedding day. Their flexible catering services can accomodate any style of reception from buffets to family style dinners or more traditional served entrees. Their experienced wedding bartenders will work with you to accomodate your beverage requests and create your wedding signature beverage if desired.
Corporate Events
At North Island Catering, corporate event catering and event planning includes a broad range of event styles accommodating from 50 to 1000+ guests. They make planning your corporate lunch or all-day seminar easy. From galas and fundraisers to gourmet boxed lunches, cocktail parties, media events and seated dinners, they can assist you with all aspects of planning. North Island Catering is the perfect choice for large scale events such as concerts, barbeques and sporting functions. Chef Nathan ensures each menu is perfectly tailored to accommodate each events style and culinary needs. Corporate catering menus are seasonally inspired, delicious and beautifully presented.
Whether you are planning a meeting, conference or company event, North Island Catering understands the nuances of every request through our longstanding relationships with companies spanning every industry. Companies of all sizes and backgrounds come to us for our professionalism, service and collaboration.
North Island Catering wants you to be thrilled with the outcome of your event. From sophisticated, yet innovative, tray passed hors d'oeuvres to themed chef manned stations to stunning and flavorful dessert displays, they will wow your guests, client and colleagues. North Island Catering understands the importance of showcasing and representing your unique brands. North Island Catering is happy to customize menus, themes and service styles to match yours and your guest's expectations.
Picnics
Companies, social groups and organizations, planning your picnic should be nearly as enjoyable as the actual event. Once North Island Catering has all your information they begin the planning stages of your event and work together to come up with the perfect theme for your picnic. Along with the perfect theme, you will receive the perfect menu. They even treat their friends and clients to lunch at their facility (or a location of your choice) so that they can get a taste of the food and meet their staff.
Private Parties
Social events call for an assortment of catering needs, all of which North Island Catering excitedly brings to every anniversary, birthday, retirement or religious celebration.
Stress and responsibility should not be your concern; they are committed to doing everything they can to support a social experience that guests continue to rave about for a long time.


Testimonials
"Excellent all the way through! Thank you! North Island Catering made the Chicago Dental Society Foundation's Wine & Roses fundraiser a success! I could not have asked for a better partner from start to finish. Allen was great to work with and was very very responsive to my questions and our specific event needs. The fundraiser attendees raved about the food and the presentation, especially the beef tenderloin carving station. I don't think I have had a more positive catering experience and I would absolutely ask North Island to come downtown to cater any of our events. Everything was wonderful- thank you for complimenting our beautiful Michigan Avenue view with your wonderful service and food."
Kristin W
"#1 catering service! Absolutely amazing! So glad we were able to connect! Your passion for catering is truly admirable!"
Jessica H
"Catered 200 people event. Very accommodating, went above and beyond. Thank you!"
Kinga S.
"Awesome Food & Experience!!! We hired North Island Catering for our Employee Appreciation Day Lunch for about 630 staff and everyone loved the food. Great service, great staff, everything went exactly as we had discussed and described prior to the event."
Dharna D
"Look no further for catering! North Island Catering is awesome! We worked with Allen for our daughter's one year birthday party. From the start he was great! He really made it a great experience which was part of why we chose them! The food was delicious! I stuffed my face! It was all so good! It was just as good as I remembered!! We had so many compliments on it and that it was hot!! Not cold like most party's! Working with Allen was great! They were super easy going and accommodating. We really appreciate it and would recommend them to anyone!"
Chloe S
"I contacted Allen after reading many of his outstanding reviews on Thumbtack. He so impressed me with his communication and confidence that I chose North Island Catering to handle an outdoor corporate event for about 200 people with very little lead time. Throughout the very short planning time, he guided me through menu options and advice about party rentals. Even when I threw him a curveball and some last minute changes, he was never anything but positive and encouraging. Even before our event I knew that I would have nothing to worry about. I was 100% confident that he would make sure our event was enjoyable and successful. And I was right- it turned out perfectly. There were so many compliments about the food! Everyone loved the BBQ brisket, the pulled pork and the grilled salmon. The sides, appetizers and desserts were also extremely tasty and fresh. If I had to think of one negative thing it would have to be that there was too MUCH food! But that meant everyone had delicious leftovers for lunch the next day. I'm glad we had our event on a Thursday night so everyone could enjoy the food the next day. We really appreciated it. I recommend Allen and Christina to anyone looking for a true professional and guaranteed good food. They strive to please and will bend over backwards to make sure your event is great. In my opinion it was also an extremely good value for the price. I look forward to using them again for future events."
Kati D
North Island Catering
Hours
Monday - Friday: 6am - 9pm
Saturday: By appointment
Sunday: By appointment
Currently No Deals are Available to display!